Table of Contents:
-The Hard Truth About TAS
-The 4 Steps of TAS
-Is TAS Right For You?
Opportunity cost is the one of the first concepts they teach you in economics. Yet, every quarter, lackluster sales teams around the world waste thousands of employee hours on prospecting hundreds of small accounts that don't deliver big paydays. Why is this? It's because they're focused on quantity over quality.
The best sales teams know better. That's why they'll often implement target account selling.
Target account selling–also referred to as account-based selling–is a highly individualized approach to B2B prospecting wherein a sales and marketing team targets a specific company and tailors a unique sales strategy to ink a deal with them. While it requires significantly more lift from sales departments, it can pay dividends in the form of high-value, highly-motivated leads. Let's dive deeper into TAS and find out if it's the right fit for you and your team.

The Hard Truth About TAS
Sales teams that implement TAS prioritize spending time and effort researching the exact right prospect that would fit with their product. This can yield valuable leads that are highly motivated to buy. Essentially, TAS is a great way to fortify your sales pipeline and shorten the length of your sales cycle.
But it's not easy. It requires a heavily invested team of salespeople and marketers staying in lockstep with each other and adjusting seamlessly as different pain points present themselves. The sales magic doesn't happen overnight, so don't think about it as a quick fix to help sluggish sales as a quarter closes. Instead, look at it as a long-term sales strategy that your team has to have the bandwidth for while still balancing other selling initiatives along the way.
Here's what you'll need before you can implement TAS:
Sufficient resources. If your sales team is small, TAS may be ineffectual. With TAS, you may have an SDR whose sole job it is is to research multiple decision makers within a single target company. If you have enough revenue and salespeople to fill these roles, TAS is a great option. If not, it may not be worth it at this moment.
A strong Idealized Customer Profile (ICP). Most marketing and sales teams will have an ICP, but for TAS to excel, you'll need one that is as accurate as possible. This is another reason why smaller firms cannot implement TAS successfully. ICPs will be thin and unreliable if there's a small sample size of customer info to base it off of.
A great CRM platform. With TAS, you'll need to stay on top of a lot of moving pieces and profiles. Staying diligent with note taking and time management is imperative. You're going to need a CRM that has top of the line features so your team can keep track of where your prospects are in the sales funnel.
Time. As we mentioned above, TAS can't help you close out a quarter. It's not a break-in-case-of-emergency device that can prevent layoffs. It's a methodology that your team will need enough runway for. If you're starving right now, don't put a pot roast in the oven. As such, be prepared to have honest discussions about how long this effort will take and whether or not your company can withstand that duration.
The 4 Steps of TAS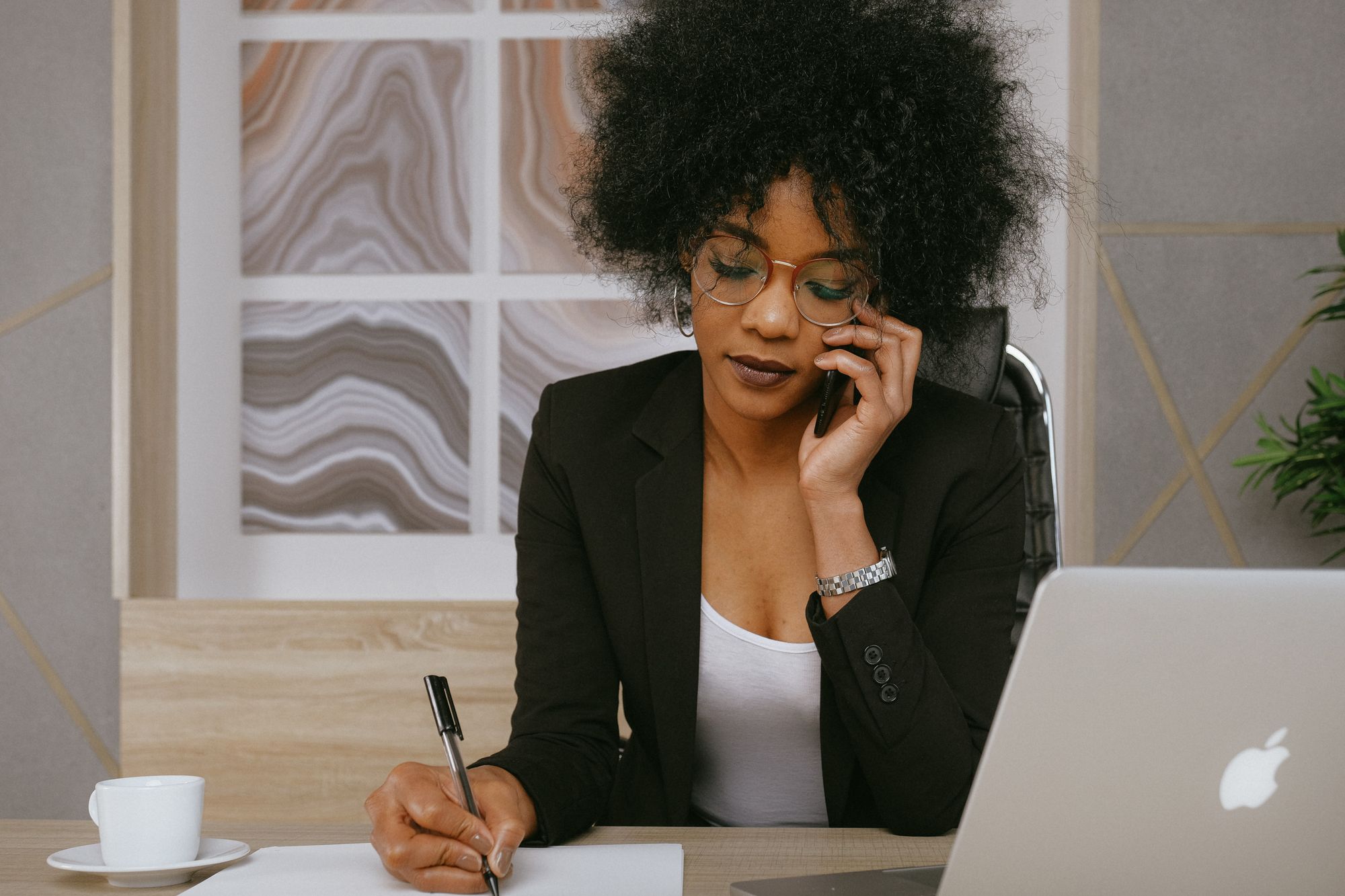 Rome wasn't built in a day, and neither will your TAS strategy. This will take an all-hands-on-deck approach. The benefits, though, can send revenue through the roof. That's why it's important to understand each of the steps of TAS and perform them well. Measure twice, cut once.
1. Outline your goals
Why are you considering TAS in the first place? Because it requires a lot of time and energy, it's important to have concrete milestones you can track and defend. Make a list of 3-5 goals that you want TAS to achieve in a quarter.
These goals can vary depending on your org's situation, but great starting point goals can be: 1.) Building out a higher quality sales pipeline. 2.) Closing more deals and increasing conversion rates. Finally, 3.) Implementing more up-selling or cross-selling to accounts you landed through TAS.
2. Find out who your Ideal Target is
This may be the single most important step in the process. As we said above, you're going to need a battle-tested ICP to truly reap the benefits of TAS. But you'll need to dive even deeper to find what your Ideal Target looks like.
Jumping off of your current ICP, implement more specific research points to identify potential targets. Here's some great data to track:
Look into the company's firmographic data. Pay close attention to their size, their revenue, and determine whether or not they are growing (or scaling back). A traditional ICP, even a good one, may miss some subtleties that doing deeper dives like this will discover.
What does their tech stack look like? Are they using a competitor's software? Would your product integrate well into their flow or cause issues? Is their tech stack advanced enough (or too advanced) to actually see benefits of your product or service? Answer these questions using great, free tools like Wappalyzer to get the inside scoop on how your product can fit in with their tech.
Are they showing interest in your product? Look in depth for buying signals. This may come in the form of social media activity, like following you or a competitor. Maybe they just raised an influx of cash and have more money to upgrade their tech stack. Stay on the pulse of each prospect and score how interested they are in your product.
However you build out this ICP is up to your sales and marketing team. Many teams go even more granular and build ICP's for individual decision makers within an organization. Some build ICPs for CPOs or separate ICPs based on departments. There's no wrong answer, but as a general rule of thumb, the more specific you can get, the better.

3. Narrow down your list and begin building a timeline
Using your ICP, cull your list of prospects down to 10 or 20. Research all the data that we mentioned above alongside any other relevant information you'll need to determine the likelihood of closing a deal. Once you have your short list, you can begin building a timeline for prospecting the accounts.

You'll need to be strategic with how you begin using TAS on a prospect. Using firmographic data, decide which employee would be best to reach out to first. You'll often want to make an intro with somebody lower level before approaching a c-level. This allows you more runway to test out your specified value props and calls to action. In some cases though, a higher executive could be a great bet if a company is showing intense buying signals.

Now that you've found your accounts, know the people to approach first, and when, you can begin forming value propositions alongside your marketing team. Remember, TAS is highly-personalized. This is not the space for email templates or cold calls. Write an engaging pitch that shows the prospect you did your homework to learn what they do and how you can help them achieve their goals.

4. Start selling
This is the part when you get that $100k contract signed, right? Not exactly. Sure, if your TAS strategy is implemented expertly, your sales cycle length could drastically decrease, but it will take some trial and error to get there.
Meticulously track where every client is within the sales funnel. Take diligent notes on every call and email. Reach out to different departments at an org to make sure the entire enterprise is ready to convert.  For TAS to work correctly, a sales team needs to be highly responsive and adaptable, so you'll need to know every detail of who's been spoken with and where the key decision makers stand. Your CRM will get a workout, but it will all be worth it once you close a lucrative deal.
After a deal, carry on the effort for your customer. TAS is a mindset and it shouldn't end once the ink has dried. Set milestones for your customer and make sure to check in to ensure they're achieving their goals. Your client seeing results will create opportunities down the road to up-sell or cross-sell, netting a huge return for all the energy put into targeting the customer in the first place.
Is TAS Right for You?
By now, you should be familiar with all the ins and outs of TAS. But you still may be on the fence about implementing it within your overall strategy. Let's dive into the pros and cons of TAS.
PRO: TAS can improve customer relations. You did all the sleuthing to figure out the best possible customer for you, so you two should fit like a glove.
CON: All that research takes a lot of time. Even if you have the resources to use that time, sometimes the values of the deals you land using TAS aren't justified.
PRO: Less rejection for your sales team. An SDR ripping cold calls has heard every profanity under the sun. TAS will likely improve the overall morale of your sales teams as they have more productive discussions and less tense, probing ones.
CON: Firms will still say no. TAS is not a bulletproof solution and it's more than possible to spend weeks on a target account only to have them give a firm no.
PRO: TAS can strengthen your product's reputation. The way you sell speaks volumes about the confidence and quality of your product. Using TAS over other strategies shows you have the confidence and dedication it takes to deliver a great product to clients that need it most.
CON: You can't sell to everyone. A TAS approach means you'll have to be cutthroat with what accounts you target. This is excellent if you're trying to deliver a niche product in a select industry. But, say if you offer many products, this highly specific approach may leave other potential clients out of frame.
Overall, if your company can handle the workload, TAS's benefits can easily outweigh the cons. It will take time and dedication, but soon enough, using TAS can help elevate your sales pipeline and lead to impressive contracts signed quicker than before.